By Charles Randall
30 May 2012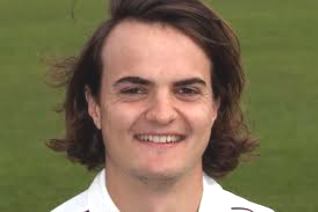 Jack Brooks has shown that it is more than possible to jump from club cricket at a relatively mature age almost straight to the fringe of international selection after his effective new-ball efforts for England Lions against the West Indies recently.
Brooks, 27, was signed by Northamptonshire from Oxford CC for his debut in 2009 and led the Lions attack on his home ground at Wantage Road within three years in front of the England selectors, returning analyses of 13-7-23-3 and 23-8-46-3 in a 10-wicket victory.
Brooks played Cherwell League cricket with his village team Tiddington CC until his 20s before moving to Oxford in the Home Counties Premier League. He was selected for minor counties cricket for Oxfordshire and trialled for Surrey before Northamptonshire.
In a media interview during the Lions game he said: "I played village cricket until I was 20 or 21. I just wasn't very good when I was younger. Physically, mentally - certainly mentally, I wasn't ready for it... I still had the mentality of a club cricketer."
He added: "I'm still a glorified club cricketer now. But I've worked really hard on my game and my fitness over the years - with a few gentle pushes along the way from coaches over the years, who've told me to start believing in my ability."
His tour with England Lions to Abu Dhabi during the winter was a significant step up the ladder, though he did not excel in the programme of one-day games. Four-day cricket has been his forte, especially in the early season seam-friendly conditions, and he faced West Indies in only his 31st game at this level. Fellow tyro Matt Coles, of Kent, was also playing his 31st game, though at the much younger age of 21 after emerging from The Mote CC in Maidstone.
Brooks made his first class debut against Australia at Northampton at the age of 24 and caught the eye then before his impressive progress. "It's been a bit of a whirlwind couple of years," he said. "I've enjoyed every last minute, and I hope the ride upwards hasn't finished yet and I can keep on going."