By Charles Randall
4 December 2012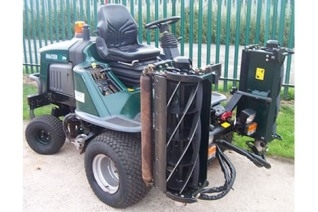 Clubs seeking to buy second-hand equipment during the close season are urged to be vigilant if they are offered a Hayter three-gang mower.
Didcot Town Football Club were victims of a targeted theft in November when their Hayter was stolen from a double locked brick building in a locked security compound out of public sight. A large van or trailer would have been required for transportation. The mower registration number is PX04 CXJ and the VIN number 924A001498. Anyone with information is asked to contact Didcot FC or Thames Valley Police.
The increase in metal thefts nation-wide and the targeting of high-cost machinery has become a security problem for many sports clubs. Cricket is especially vulnerable, with clubs storing heavy rollers and precision mowing equipment for a long close-season often in isolated locations.