By Charles Randall
3 February 2012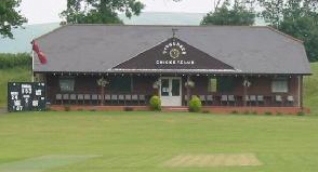 Sometimes cricket clubs are given a pleasant surprise when all too often they face battles over issues such as rate rises or planning, but Stogumber CC received £1,000 out of the blue from West Somerset Council.
Stogumber used the money to lay all-weather nets, the first permanent practice facility at their Station Road ground after council allocated 'planning obligations funding' for the "brilliant job" the club had done in the community. The grant stems from planning agreements with developers to help enhance local facilities.
This was more good news for Stogumber in a remarkable story of rebirth. The club, founded in 1875, could boast Jack White as their most famous player, appearing for England between the wars, but in the 1970s cricket ceased and the ground was lost. Fixtures were revived in the 1980s without a home, and in 1990 a group of trustees acquired the present venue. The pavilion and square were ready for use the following summer, though the official opening did not arrive until 1995. These days Stogumber compete in the West Somerset League as a flourishing concern with one of the finest grounds in their part of the county.
The Stogumber treasurer Cliff Matravers told the Somerset County Gazette: "The nets are good for our regular players and ideal for our young players, particularly as there are few facilities for younger people in the village." Cllr Dave Westcott, West Somerset Council's lead member for community, commented: "It is really rewarding to be able to help Stogumber Cricket Club, which clearly puts so much into developing cricketing talent, especially the work it is doing with young players. The club is doing a brilliant job for its community."
This picturesque village is set in a valley between the Quantock and Brendon Hills with a population of approximately 600. The main enterprise is agriculture, which is evidenced by the area's rolling farmland.