By Charles Randall
5 February 2012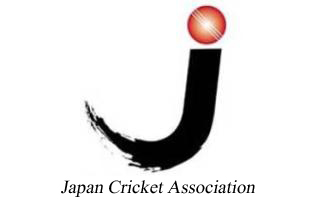 Here is a club tour idea for the near future - a trip to Japan or more precisely to Sano, the country's self-proclaimed home of cricket since December 2011.
Cricket is indeed a focal point at Sano, national champions under the captaincy of international batsman Naoki Miyaji. The Japan Cricket Association office is located there, and Miyaji is chief executive. The town hosted the MCC for a match in 2009.
The city council's executive committee discussed cricket in December and decided to take advantage of their connection with a sport that was still regarded as 'noble'.
That was before the jailing of three Pakistan players for spot fixing in a Test, but one can assume Sano will not revoke their decision. The 'noble' quality in itself would appeal to the Japanese psyche, and Sano were happy to launch a cricket supporters club at the "Home of Cricket".
The problem for Sano has been anonymity. A resident summed it up in the website magazine Japan Today when he said: "Many cities are known for something: Aomori has its apples; Utsunomiya has gyoza, but nobody knows where Sano is. If cricket helps put it on the map and attract business, I'm all for it."
Not many people in Japan know that cricket is the world's second most popular sport, thanks to the subcontinent, but city of Sano wishes to build upon this. The mayor Masahide Okabe reckoned advantage could be taken of cricket's paradox -- a novelty with a huge global following. "The objective is to spread cricket at grassroots level and develop infrastructure," he said. "In this way we can attract international competitions and foster cultural and business relations."
Sano benefited from hosting the East Asia Pacific Women's Cricket Trophy for two years, attracting considerable revenue and earning approval from the local business community. That is why there was immediate financial support for the Sano cricket membership project. The council has offered some riverside land and a disused high school that could be developed into a high-performance centre. Shortage of playing facilities remains the single most serious obstacle facing cricket.
Expats, still the dominant on-field force, use the Kanto Cricket League in the Tokyo region for their games after a split from the ethnic-focused Japan Cricket Association, but the Association have continued doggedly with their work. In 2011 cricket reached 3,000 elementary and junior high school children in Sano alone, a number expected to increase in 2012 to 5,000.
The annual grant from the ICC is almost entirely invested in grassroots development of the game -- not the Kanto League -- and funding from Sano's emerging supporters club will be invested in facilities and business ties.
Cricket's slow rise among the male and female ethnic population owes much to Kenichiro Matsumura after he stuck a pin in an encyclopaedia to choose an unusual sport to learn with friends at Chuo University in 1989. These days president of a Tokyo property company, he became the youngest, at the age of 41, to be given a lifetime service award by the ICC in 2008. His work undoubtedly inspired Sano to hitch a ride with cricket, and Matsumura's words after receiving his award would strike a chord throughout the sporting community. "What pleases me is making friends all over the world through cricket," he said.
The time has come when clubs from England and Wales might enjoy a tour of Japan