By Charles Randall at The Central Criminal Court
17 February 2012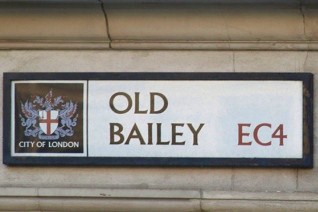 Several character references by members of Wanstead & Snaresbrook CC in support of former Essex seam-bowler Mervyn Westfield were read out by his defence counsel at the Old Bailey today. Testimonials helped sway the Judge to give a reduced term, but not a suspended sentence as had been hoped.
Mark Milliken-Smith QC, in his mitigation plea, described Westfield as an "unsophisticated, impressionable and vulnerable young cricketer". The Judge felt that the credit due was 20 per cent, adding that the sentence would have been more lenient if Westfield had shown more remorse, pleaded guilty earlier and had lied less to investigators.
Judge Anthony Morris sentenced Westfield, 23, to four months in prison -- two months to be served -- for receiving corrupt payments in respect of Essex's Pro40 match against Durham at Chester-le-Street in 2009.
He had been playing cricket at Wanstead since the age of six. Even when a professional with Essex, he continued to play and coach at the club. "He knows no other life," Milliken-Smith said. Among the string of testimonials highlighting Westfield's tireless coaching and positive attitude, the Wanstead chairman Martin Pluck said the player was "always keen to give something back to the club".
Judge Morris commented in his sentencing remarks: "I take into account your age, your previous good character, the contents of the pre-sentence report, the many testimonials submitted on your behalf and what has been said so ably on your behalf by your counsel. I also take into account that you were put under some pressure to agree to this corrupt proposal by those who were more sophisticated than you."
The ECB announced that Westfield was suspended pending a disciplinary hearing, which is likely to prevent him from playing for his beloved Wanstead or any other club for a few years. The downfall of this fringe professional should act as a warning to all club players aspiring to a career in county cricket.
Danish Kaneria, a senior Pakistan international with Essex at the time, was named at the Old Bailey in allegations that he and two unnamed Asian businessmen were the corrupting influences. "There was at the very least an abuse of power and position to inveigle Mervyn Westfield into their plans," Milliken-Smith said. Other Essex players were approached, but none took Kaneria's offers seriously. When rebuffed, the Pakistani would say he was only joking.
The case was only blown open when Westfield, while socialising in his flat, showed his team-mate Tony Palladino a large amount of money, tipping a plastic bag of £50 notes on to his bed. Rumours then spread in the Essex dressing room until the county coach and chairman became aware of the suspicions. Westfield later admitted during the police investigation to receiving £6,000 for bowling an over to order -- attempting to concede 12 runs -- and he claimed that Kaneria took a cut of £4,000.
Westfield was a very good bowling all-rounder at the age of 15, starring in the Bunbury Festival, and he represented England Under-19 as a team-mate of Steve Finn. But his career with Essex never took off, and he was released at the end of 2010 after six years.
There was no doubt in court that Westfield bitterly regretted letting so many people down in the game he loves and, if there is any good to emerge, his experiences will be a lesson to any cricketer facing similar future temptation.
The last word should be left to Pluck and the Wanstead club, who will help Westfield get his life together after the prison term. "Merv has been been a fantastic member and ambassador for WCC," Pluck said. "He knows he was wrong and regrets what he did. It's sad that a vulnerable young man is the only one paying the price for this criminal activity."