By Charles Randall
23 February 2012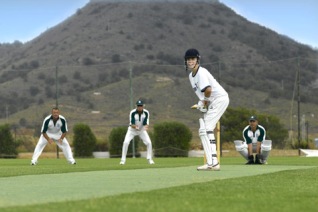 Cricket clubs have been offered a deal by the La Manga club to encourage pre-season trips to the sunshine of Spain in April.
The five-star La Manga resort is arranging its fifth charity Twenty20 tournament on behalf of Madrid CC, this time alongside a similar netball event for women, on 19-23 April. The celebrity host will be the former India wicketkeeper Farokh Engineer.
The Club Cricket Conference, while not endorsing this event, would like as many clubs as possible to be aware of the package, though the timing of the trip might be a week or so too late, with April warm-up fixtures already arranged.
For €295 per person, players in the cricket and netball tournaments can enjoy three days of sport and a four-night stay in La Manga Club's four-star Las Lomas Village, as well as a welcome dinner, barbecue and teas on each day of play. All guests will have free access to a wide range of facilities at the complex, including swimming pool, sauna and gym.
Proceeds from the cricket and netball have been earmarked for the British curry chef Tommy Miah's foundation in Bangladesh. Miah, known as the King of Curry for his award-winning dishes, will be on hand himself to design and prepare a charity dinner being held on Saturday, April 21.
The tournaments have been designed for at least eight clubs, and La Manga announced recently that two Norwegian clubs had confirmed the trip, along with Madrid CC and a Spanish XI.
For more information on packages for cricket and netball teams at La Manga Club call 00 34 968 33 1234.
Email: delphine.gauthier@lamangaclub.com.
.