By Charles Randall
7 March 2012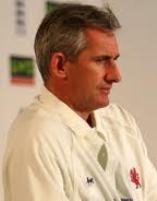 Just about the last thing Andy Caddick had in mind when he first came to London as a 17-year-old was to play serious cricket. It is a surprising revelation from a New Zealander who went on to join Hampstead CC and Clevedon CC before achieving fame in 62 Tests and 54 one-dayers with England.
Now living in Taunton with his family, he has been honoured by the naming of the Andy Caddick Pavilion at the County Ground, reflecting an eminent career with Somerset. More than two decades earlier in 1987 he could hardly have imagined having a building named after him -- except as evidence of his notable skill at DIY.
Since retirement as a player, his fame has eased a path into commerce. He runs a part-time helicopter business while employed as sales director of WOWee portable speakers, a successful English innovation that adds hi-fi quality to devices such as MP3 players and mobile phones. "It's amazing what doors open when you go to a meeting and people there might like cricket and enjoy talking about it," Caddick said. "It makes selling easier, as the environment is calm and receptive."
Caddick these days might be seen supporting his son Frazer at Taunton St Andrews CC under-11s or watching Somerset with the founder of WOWee, Magnus Hammick. And it is the huge WOWee potential that gives Caddick his motivation, like grasping a new ball fresh from the box on a crisp morning on the first day of a County championship match.
After his arrival in London, a friend did suggest the tall Caddick try some club cricket as an all-rounder, having developed as a teenage batsman-who-bowled with Riccaton CC in Christchurch. "I contacted Brondesbury and Hampstead, and Hampstead gave me a trial game in their second team," Caddick recalled. "I took a few wickets and scored runs and they played me in their first team for three years."
In 1987 Caddick made his first-team mark with six wickets for Hampstead against a useful Radlett CC and then hit 84 to force a one-wicket victory. He does not even remember that game, but this sort of prowess earned him a few second-team games for Middlesex, and he was encouraged enough to try other counties.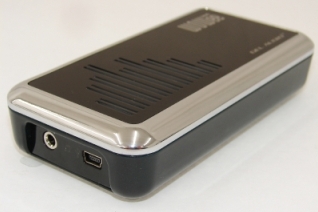 Caddick picks up a remarkable story. "One of my friends at Hampstead, Roger Oakley, knew Jack Birkenshaw and he got me a trial match with Somerset down at Taunton against the Australian one-day side. I got smashed all over the place on quite a flat wicket. The following day I travelled up to London and played for Somerset seconds at the Oval and took 8-32 against Surrey and broke my thumb."
His season was ruined, but he had done enough to 'get noticed'. "Peter Anderson, the chief executive, came up from Somerset and gave me a contract while I qualified by residence.
For the next three years I played for Clevedon. Peter put a lot of faith in me and I repaid him by spending the next 20 years running around the field at Taunton. I enjoyed Taunton. The wicket might have been a bit flat for batting, but I got more bounce than most bowlers, and the ball swung there."
Caddick looked head and shoulders above all other seam bowlers at Taunton. His success taking wickets there marked him out as special while a phalanx of batsmen made huge scores against other bowling. He enjoyed -- insisted on -- long spells, and in truth he should have played for England more often. "My whole philosophy was that if I bowl there's the more chance of getting someone out, so that I can put my feet up," he said. "That's why the ball was always in my hand. I never rely on someone doing a job which I can do myself. That's a philosophy I have at work or cricket or wherever."
He is still involved with club cricket through his family and he looks back at his own playing days on a variety of grounds with fondness. "Cricket at grassroots level allowed me to play and enjoy myself as a player. It probably did me a world of good because day in day out, playing county second team cricket, you come across different players all the time and different wickets all the time, which in those days were uncovered. Club cricket is a huge stepping stone up to international cricket. And if a club is set up properly for youngsters, that club will benefit."
Returning to Caddick's business career, it might be worth dwelling on the WOWee speaker because it is a British innovation with world presence after the slim version won the industry's 'best mobile product' award in Beverley Hills last December.
WOWee was established only in 2009 to develop and manufacture the palm-sized, rechargeable combination speaker and subwoofer, which uses patented gel audio technology that turns surfaces into exceptionally high-quality sound. The unit is powered by an internal rechargeable battery and can deliver up to 10 hours of playtime per charge.
Ask Caddick, and he would have plenty to say about cricket and woofers.