By Charles Randall
11 March 2012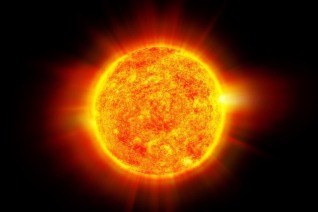 The death of a Sidmouth CC seam-bowler in February from skin cancer at the age of 43 has served as a warning of the danger of the sun while fielding, though the serious damage was done in New Zealand.
Mark Jasper, Australian-born and a popular figure in Devon cricket, let it be known that he forgot to apply sun cream before fielding in a game for Cadets CC at Tauranga in 2001. Though there is a much clearer danger in New Zealand of burning due to depletion to the ozone layer, there are risks in England.
He developed sunburn for the first time in his life with blistering on his shoulders. Doctors removed a suspicious mole on his shoulder two years later, and tests revealed it was cancerous. The cancer spread throughout his body during his seasons in England, and in 2008 Jasper was told the disease was terminal. He survived three years longer than predicted.
Before his death Mark wanted to raise awareness of sun-burn and said in an interview with the Western Morning News that he got careless. "It was the one time in my life when I forgot to put sun cream on," he recalled. "I played cricket all the time, but I was always very careful. I was wearing a vest and I could feel my skin burning. I remember vividly coming off the pitch and my skin being blistered. The game ended and I had sunburn for the first time in my life. I had no idea it would end up costing me everything. That was the exact moment I developed skin cancer. It goes to show that being burned once is all it takes -- it's not worth the risk."
A moving funeral service was conducted to a packed congregation at St Peter's Church, Budleigh Salterton, where he married his wife Karen. The Rev Anne Charlton read out a tribute from Karen, in which she described him as "an excellent husband and father", her soulmate and someone who always thought of others. Parts of the address sent a ripple of laughter around the church. Referring back to Mark's childhood, Karen said: "There was some surprise when he was seen to get the lawn-mower out without being asked, then they realised he was cutting a cricket pitch in the back garden. His younger brother was sent out there with a bat in his hand and Mark proceeded to hurl cricket balls at him."
In Australia about 430,000 people are believed to be diagnosed with skin cancer every year, and at least 1,700 die to the disease. In England the figure is closer to 100,000, but still a high figure. Australia's captain Michael Clarke, an ambassador of Cancer Council, is helping spread awareness since having two skin cancers removed from his face.