By Charles Randall
18 March 2012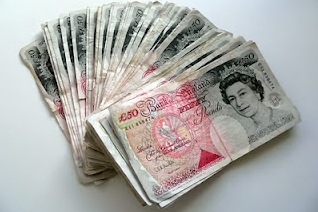 The Royal Courts of Justice in London has heard evidence from a Birmingham & District League all-rounder Tejinder Pal Singh that makes for uncomfortable listening.
Singh's evidence in a statement, used by lawyers for Lalit Modi defending the libel case brought by Chris Cairns, appeared to confirm he had taken £36,000 from shadowy fringe figures for fixing during the Indian Cricket League's brief existence.
This follows a recent BBC interview when the former England wicketkeeper Paul Nixon disclosed that he was offered "millions" to fix a match while playing for Leicestershire in 2010, adding that he turned down the approach and reported it to the ECB. He said he was approached by a businessman, who bought him champagne flutes as a "softener". Worse still, his wife was emotionally affected because she feared the mafia was involved in the bribery attempt.
With Mervyn Westfield, of Wanstead CC, serving a four-month jail sentences for accepting corrupt payment from an "Asian businessman" while playing for Essex in the Pro-40 League, continued vigilance among players and authorities remains absolutely essential.
During the Cairns libel case in London the court heard that TP Singh, an Indian who played at Himley CC as their professional for three years until 2009, opened his heart to Indian Cricket League officials, pleading with them not to sack him after he had accepted money from a corrupt bookmaker for guaranteeing dot balls while batting for Chandigarh Lions in two matches. He tearfully admitted to other corrupt activity, including an attempt to fix a result and placing a bet on the opposition to win a game he was playing in. These claims did not implicate Cairns.
Singh was allowed to continue in the ICL, and his fixing admission only emerged at the libel case. His corrupt behaviour, according to his statement, started in the ICL final in 2007 after he had been approached in a coffee shop, and he continued to fix incidents during the following year's competition. An ICL investigation found that Singh had probably been involved in more corruption than he had admitted, and Howard Beer, the ICL anti-corruption officer, said in court that he was "surprised" no disciplinary action was taken against him.
Last week cricket took a another blow off the field when the Cricket South Africa chief executive Gerald Majola was suspended on full pay by the board of directors for alleged financial misconduct over bonus payments stemming from the Indian Premier League matches held in South Africa in 2009.
Earlier this month the one-time Antigua-based 'banker' Allen Stanford was convicted in Houston of running a $7 billion Ponzi scheme. He became a high-profile link with cricket when he pumped enormous sums of money into West Indies competition and signed a deal with the ECB in 2008 for a five-match Twenty20 series between England and an unofficial West Indian team with a prize pool of $20 million. This was a huge prize fund without precedent and, as afterwards discovered, it was money that had been stolen.
This has been a worrying wake-up March. Club cricketers aspiring to a career in the game should take note.